101
An actress-singer, JUN Hyoseong, HWANG Hyunsung of No Brain, selected as...
2021-08-20 09:17
An actress-singer, JUN Hyoseong, HWANG Hyunsung of No Brain,
selected as a Jury of Cocomics Music Awards in BIAF2021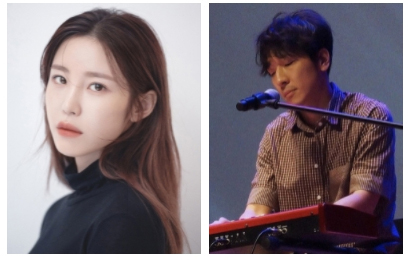 The 23rd Bucheon International Animation Festival (BIAF2021) selected JUN Hyoseong, an actress-singer, and HWANG Hyunsun, a singer-drummer of a rock band, No Brain as jury of Cocomics Music Awards.
JUN Hyoseong, who made a debut as the leader of Secret in 2009, gained much popularity with multiple hit songs such as Madonna and Magic. Even in her solo activities, she was recognized for her musical achievements with songs such as Good Night Kiss and Find Me. JUN who later won the Special Acting Award from SBS Drama Awards for her acting career in many dramas including OCN Cheo-yong, SBS Wanted and tvN Memorist. Later she started a DJ career with JUN Hyo-seong's Dream Radio in MBC from 2020 and won the radio rookie award in the MBC Drama Entertainment Awards in the same year. She also has a special relationship with BIAF from the past as she worked as a promotional ambassador of BIAF with other Secret members. We look forward to her great jury activity based on her versatile talents.
HWANG Hyunsung is well known as the drummer of the rock band No Brain. His work of music is not limited in the rock band genre, but also expanded his music career into TV animation, games and films as a music director and a composer. From 2017, he is also actively working as a singer with a name of DOLLY. His experience in various animations such as Cloud Bread, The Paper Boy, Belongings and Dust Discrimination makes us look forward to meeting the selected awardee at the Cocomics Music Awards.
The BIAF2021 Cocomics Music Awards, sponsored by the content company Cocomics, selects the film with the best music and awards the prize money of KRW 3 million. The Asia's leading animation film festival BIAF2021 will be held for five days from October 22 to 26.