102
Meet 11 Juries at 23rd Bucheon int'I Animation Festival - Jury Presiden...
2021-09-01 10:05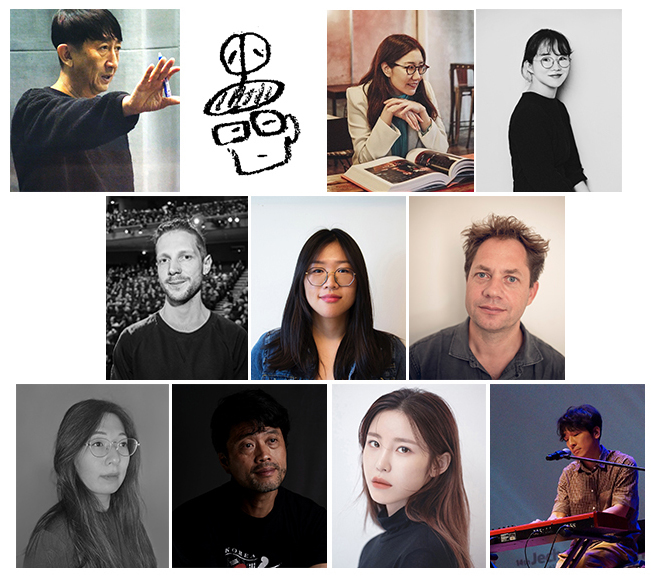 The 23rd Bucheon International Animation Festival (BIAF2021) has announced 11 juries for the international competition. Director WATANABE Ayumu of Children of the Sea is a President of jury, who won the BIAF2020 Grand Prize. For feature film jury, KONISHI Kenichi, an animation director from Ghibli who animated Howl's Moving Castle, Spirited Away, and The Tale of Princess Kaguya, KIM Haery, the founding journalist of CINE21 and critic who served as a jury for FIPRECI award of the International Film Festival Rotterdam and now introduces films through writings and on Radio, and last but not least, YOON Danbi, a director of Moving On, who won the Bright Future Competition Award at the 49th International Film Festival Rotterdam., is served as a jury.
The short films jury includes director Adrien MERIGEAU of Genius Loci, which won the BIAF2020 Short Film Grand Prize and nominated for Oscar® 2021, director SONG Siqi who was nominated in Oscar® respectively for Sister and The Coin, and a producer and director Ron Dynes, who is a founder of Sacrebleu Productions and a member of American Academy of Motion Picture Arts and Sciences (AMPAS).
For the jury for Graduation Film, TV & commissioned, and Korean short films, director KIM Seunghee, who won the Jury Prize for Korean Short Film at the BIAF2020 with Tiger and Ox, and Jung HENIN (JEON Jeongsik), a Korean descent adopted to Belgium, director of Approved for Adoption, the opening film of BIAF2013 are selected.
The jury for the Music Prize selected singer and actress JUN Hyosung and No Brain drummer and singer DOLLY, and music director HWANG Hyunsung, who is active in various scenes in TV animation, games, and films.
BIAF2021, an animation film festival with 11 juries, will be held for 5 days from October 22 to October 26. (www.biaf.or.kr)