64
Anca Damian Designs the 2020 BIAF Poster and Trailer
2020-01-10 14:43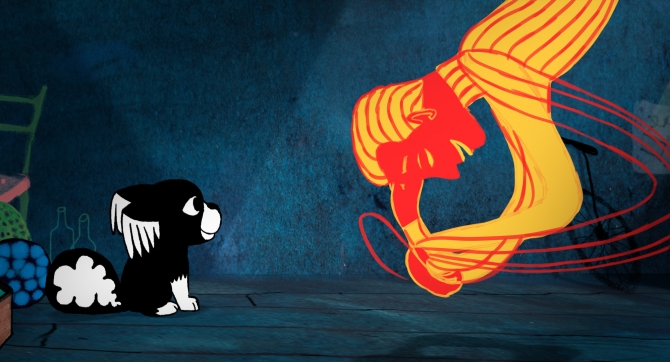 <
Marona's Fantastic Tale.>
The 22nd Bucheon International Animation Festival 23-27 OCT, 2020 (BIAF2020) has announced the official poster and Trailer will be created by Anca Damian, the director of BIAF2019 Grand Prize & Audiences Prize winning feature
Marona's Fantastic Tale.
Anca Damian has earned prestigious awards Annecy Cristal,
Crulic
–
The Path to the Beyond
(2011)
and the Grand Prix of Animafest Zagreb
The
Magic Mountain
(2015).
Marona's Fantastic Tale
, draws a simple subject matter of the life of a dog beautifully and fantastically using various animation techniques such as 2D, 3D, and cutout. Filled with warm and loyal heart, Marona's journey unfolds in a unique space created by different animation techniques according to her three masters. Especially, during the days with her acrobat master, the images expressing extreme happiness are sensual, original, and lively and stimulate the five senses of the viewers. The end of the film also enhances the viewer's aesthetic inspiration with the harmony of constantly moving surroundings, changing scales, and harmony of various lines. This fantastic new work by world-class Romanian artist Anca Damian who will be introduced at BIAF following
Crulic
–
The Path to the Beyond
and
The Magic Mountain
, unleashes the full potential of animation beyond the limits of representation.
Anca Damian will return to Bucheon this year as a member of the feature film competition jury.
BIAF2020 will be held October 23
—
27 at Bucheon, just outside Seoul, South Korea. (
www.biaf.or.kr
)